4 bedrooms / Sleeps 8
Sale price: by request
Own THE majestic view of Puerto Vallarta from the coveted Queen Penthouse at Tres Mares high above Marina Vallarta. This grand residence overlooks the port and hotel zone, the  water of Banderas Bay and vibrant town of Puerto Vallarta.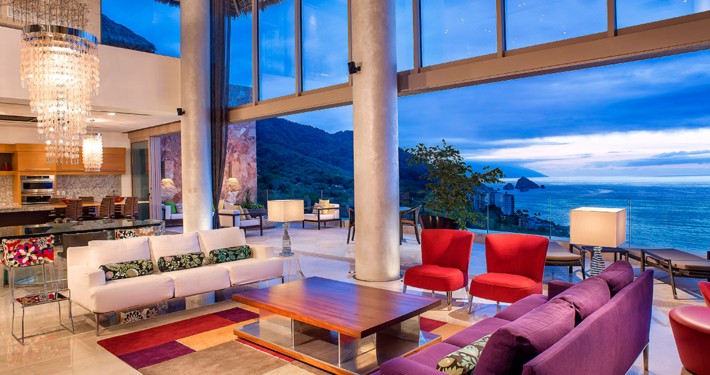 3 Bedrooms / Sleep 6 / Price per night: By request
Sale Price: $4,103,000
The Grand Penthouse has a chic contemporary design that breaks the mold for luxury living. The magnificent high ceiling that towers over the opulent living room and gourmet kitchen, capped by a stunning palapa roof, provides a unique touch to this 5,000 sq ft penthouse duplex.